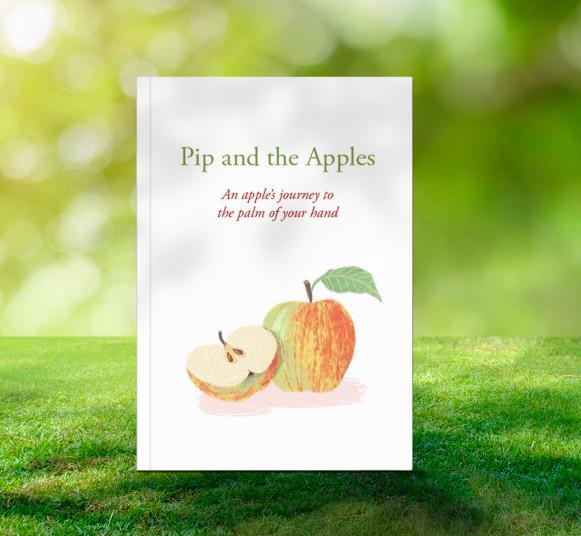 BAPL launches e-book for children | Article
Industry body British Apples and Pears, in collaboration with KS2 children's author Laura Baker, has launched its first e-book titled "Pip and the Apples".
BAPL's foray into fiction follows recent research of 1,000 UK children aged 6-11, which found that one in 10 children think fruit and vegetables are made in a factory, while a quarter have never eaten an apple.
"Pip and the Apples 'not only encourages children to read, but also teaches them where their food comes from,'" BAPL said. now time to teach the next generation how their food is produced and the importance of British agriculture."
Published to support lessons at school or read at home, "Pip and the apples" tells the story of Pip, a young boy who explores an orchard and discovers the different stages of fruit cultivation and the biological process that underpins them.
The e-book includes content from the KS2 National Curriculum (Key Stage 2) on sustainability, life cycles, photosynthesis and the requirements of plants for life and growth; and also meets current KS2 goals in science, English, technology and math, BAPL said.
Through Pip's eyes, children will learn about the food they eat, where it comes from, and the nature and science behind it.
Highlights include:
• Learn about insects: how ladybugs first hatch into an aphid-eating larva, then pupate into the iconic insect we all know and love
• Learn more about pollination: why bees are nature's heroes
• Learning about fruit growing: highlighting the sustainable cultivation of products in harmony with nature, supporting the surrounding biodiversity
• Learn about the food system: where food grows, is stored and transported to supermarkets and our homes
• Learn more about the health benefits of fruit: encouraging children to make smart and informed food choices for their health
The e-book is the perfect resource for any school, designed to be read aloud by the teacher or read individually, all with colorful images that can be displayed on screen to bring the story to life, said BAPL.
Commenting on the book launch, Ali Capper, Executive Chairman of British Apples and Pears, said: "As growers, we want to inspire young people to know not just where their food comes from, but how UK growers work with the nature to get fresh produce from field to table.
"Working closely with Laura Baker and an Agricultural STEM Ambassador, we've ensured that 'Pip and the Apples' is not just a wonderful story, but a great educational resource.
"We understand that children care about nature and are concerned about climate change. We want to show them how something as simple as eating a British apple can help their health and the environment.
'Pip and the Apples' is available as a free download from www.britishapplesandpears.co.uk or available to purchase via Amazon.