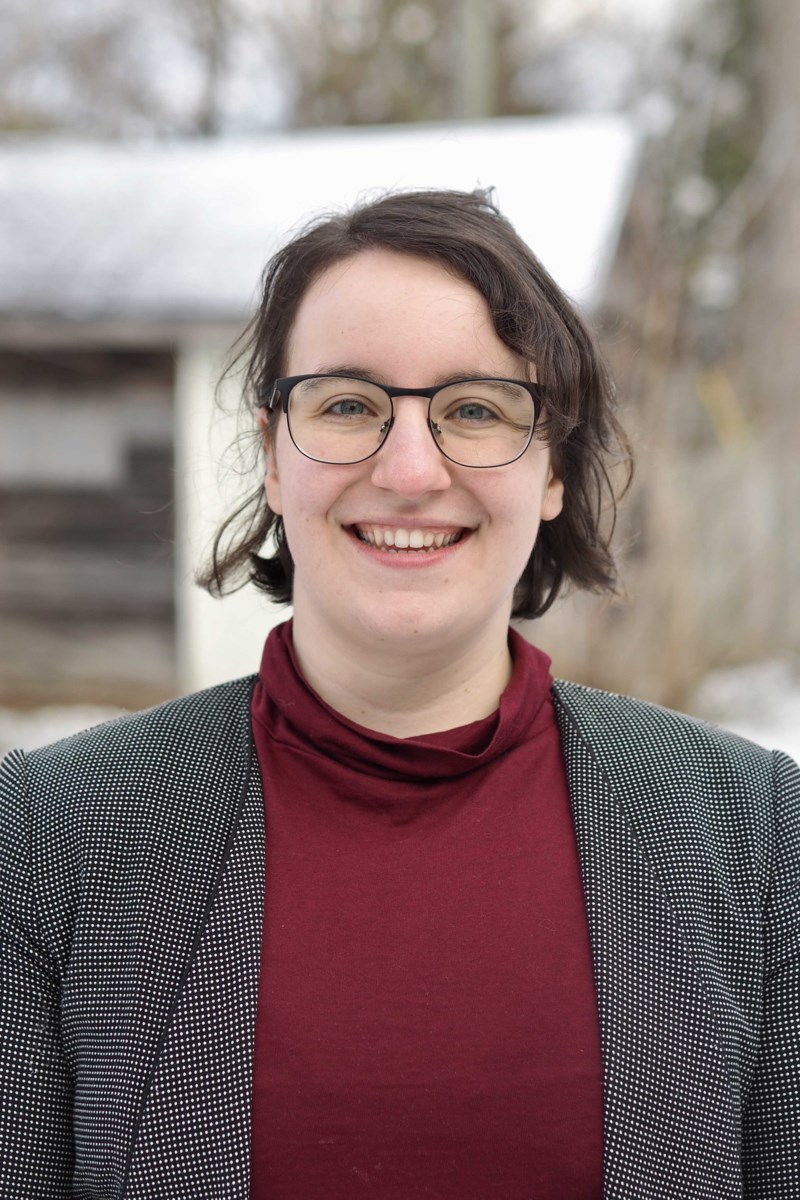 Bradford native launches children's e-book series on complex topics
What started as a school project has now turned into a side activity for Danielle Baxter from Bradford.
Baxter and his two classmates Jess Dassanayake and Sydney Terry recently launched BinoBooks, customizable e-books for children to help them learn more about complex topics such as body image, consent, and COVID-19.
The idea for the business originated in the spring of 2020 when classmates at Queen's University had to come up with a business idea as part of the Queen's Innovation Centre's Summer Initiative program. The program brings together teams of entrepreneurs to help develop ideas, hone skills and refine business plans. At the end of the program, teams compete against each other for a chance to win grand prize funding to help launch their business.
The name BinoBooks comes from the word "binoculars" and the idea of ​​taking a closer look at important issues that affect children.
For the project, the women wrote and illustrated a book on COVID-19 to help teach children about the complexities surrounding the virus. At the end of the program in August 2020, the three classmates were pleasantly surprised when their business idea won the competition, receiving $ 20,000 in funding for its official launch.
Over the past year, the women have been working on their first digital book, "Humans can't fly, but they can", which will focus on body image and what bodies can do, instead of what they look like.
"Body image felt good to us because we could relate to ourselves from childhood, and talking to parents still felt pretty relevant," Baxter said. "I still haven't digested it (the subject of body image) myself as an adult."
It is the first of many books that women have planned to publish. Baxter says books will be a good way for parents to initiate discussions on important topics with their children.
"When you're a kid you learn it through your parents and your relationships, but it's not always the easiest to sit down and talk," Baxter said. "I think the great thing for us is to see it as a tool to develop those soft skills and that empathy in kids."
What makes BinoBooks different from other personalized books on the market is that they are all digital with greater character customization options.
Customers can build the main character by giving them their own name, pronoun and unique look. Baxter says it's important for kids to be able to identify with stories to make them easier to understand.
With the $ 20,000 funding received from the school competition, the women were able to hire a professional illustrator, Devika Oza of Toronto, who created the illustrations for the book and will create the custom characters in each copy.
We are building technology so that you can build it like a BitMoji to represent your child, "Baxter explained. "She (Oza) did it! We learned a lot from her because we are not illustrators. "
While working on the project in the summer of 2020, the women spoke with parents and teachers to find out which topics they find most difficult to discuss with their children. Some of the ideas included things like serious illness and death.
From these conversations, the women were able to build a bank of ideas for their next projects. One of the next books will be about the loss of a pet.
Customers can pre-order a copy of the book, but will not be able to receive it until the women reach their Kickstarter crowdfunding goal of $ 5,000.
Women were inspired by the Kickstarter campaign for e-books, Good night stories for rebellious girls, featuring 100 bedtime stories about the lives of 100 amazing women from past and present, illustrated by 60 female artists from around the world.
"We kind of wanted to build on that and see if we could build community and traction by doing a Kickstarter," Baxter explained. "Our goal thereafter is to have everything available (to buy) on our website. "
The Kickstarter campaign runs from December 4 to January 4.
"If we hit our goal of $ 5,000, then the people who supported us on Kickstarter will get their rewards which will be the book," Baxter explained.
Baxter attended WH Day School and Bradford District High School. She first left away from home in 2015, when she went to Queen's University to study environmental science.
Baxter is currently working full time in the financial industry at a company that helps with small business bookkeeping. BinoBooks is her secondary activity, which she works on in her spare time.
To learn more, visit the BinoBooks website here.
To register and get a copy via the Kickstarter crowdfunding campaign, click here.