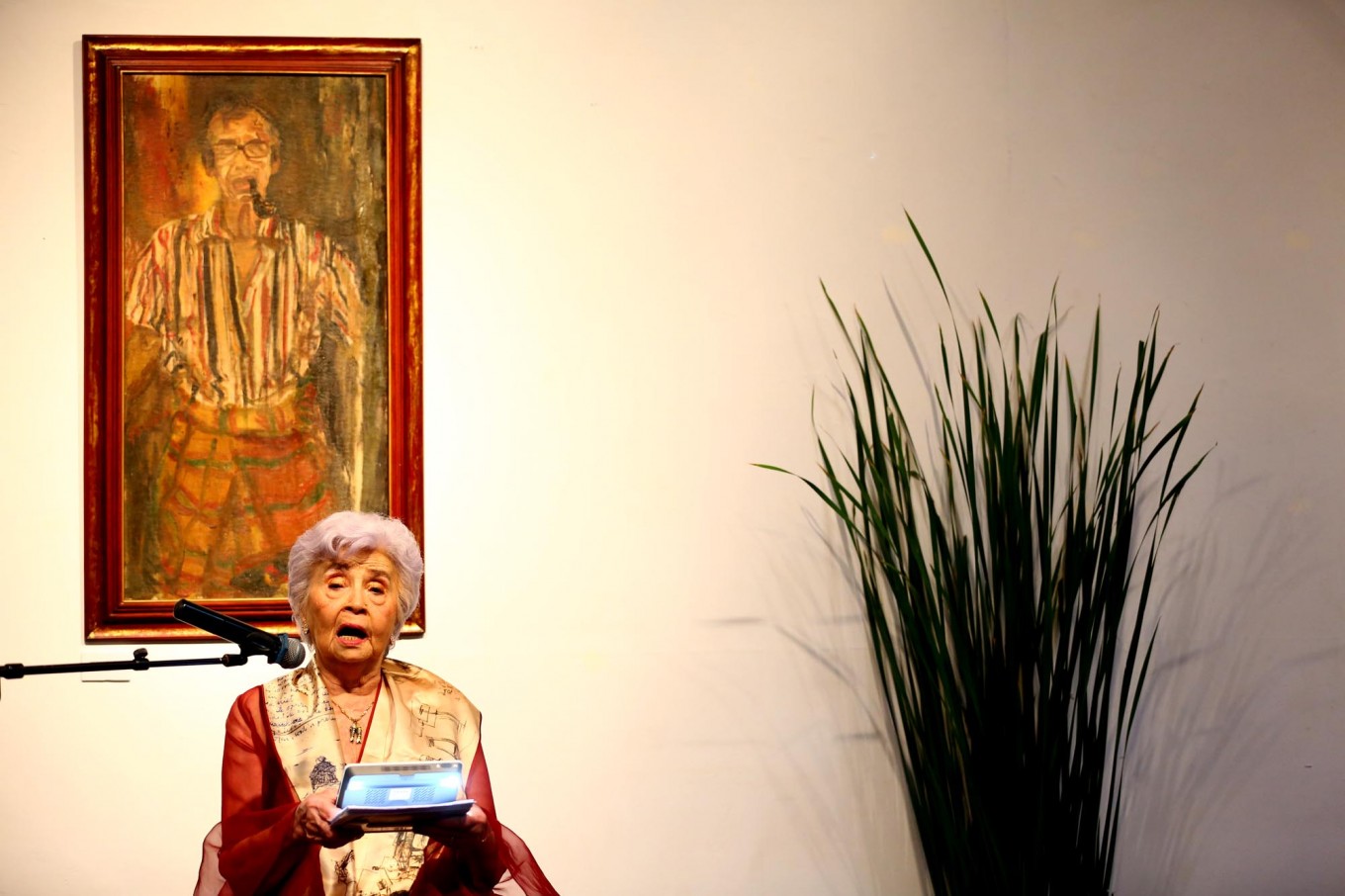 Djon and Rose: a love story
No official document is available to tell Sindoesoedarsono Soedjojono's exact date of birth, other than that he was born in Kisaran, North Sumatra, a day before his father's payday in 1913.
The artist, who later wrote his name as S. Sudjojono, wrote in his autobiography titled Cerita tentang Saya dan Orang-orang Sekitar Saya (The Story of Myself and the People Around Me) that his wife insisted on setting the date for December 14, 1917, because he looked younger and healthier than the people they knew and who were at his supposed age.
"I am 70 years old, but for Rose and the children, I am 66. Age is not a question for me because a person who continues to remember how old he is, dies of several deaths", he wrote in his memoirs in 1983, a few years before he was diagnosed with lung cancer.
Sudjojono, or Pak Djon as many called him, died on April 25, 1986.
The autobiography, published by Kepustakaan Populer Gramedia (KPG), a subsidiary of the Kompas Gramedia group, was launched on June 6 on the occasion of the opening of the master's exhibition Hidup Mengalun Dicendang (Life is a fluid song).
Read also: Sketch of the late Maestro S. Sudjojono, souvenirs on display in Jakarta
The book is sold with the biography of his wife entitled Kisah Mawar Pandanwangi (The Story of Rose Pandanwangi), written by Sori Siregar.
Rose Pandanwangi, a mezzo soprano singer who made an immense contribution to the classical opera scene in Indonesia, was an important person for Pak Djon – a feeling that was mutual.
Both books contain chapters on when they first met and the influence they had on each other's careers and creative thought processes.
In his memoir, Sudjojono spoke of his love for art, nation and country and Rose, which led him to quit the Indonesian Communist Party (PKI), a now defunct organization that was among the largest political parties in the 1960s. He joined the party in 1937 and became the party's first representative in the legislature.
In his book, Sudjojono wrote that he did not share the party ideology, not least because it contradicted his faith in the existence of God, but he supported his idea of ​​developing a great nation.
His jokes with party leader DN Aidit led him to the decision to leave politics entirely, divorce his first wife, convert to Christianity to marry Rose, and devote his life to art.
"The launch of these books is surprisingly timely given the current state of this nation where some people express doubts about the country's ideology," said Candra Gautama, who works for the publisher.
"These are must-read articles for current generations on how an individual can play a role in the development of a nation."