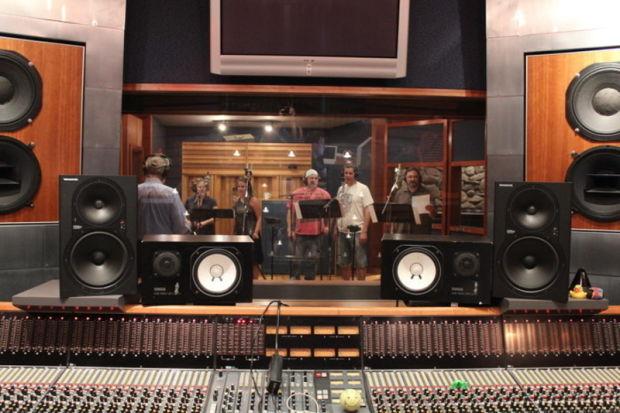 Lyrics, music, book, everything by Kilroy | Local News
SALEM – Jim Kilroy chose the subject of his new musical "Storyville" after his location in New Orleans was hit by Hurricane Katrina.
He started to hear some feelings, from people saying things like, "Well, they might not rebuild 6th room (mostly black)". And, "Maybe now we can have a white mayor. "
His story – and he took on the extraordinary task of writing the music, lyrics, and book – takes place in distant New Orleans, the Big Easy at the turn of the last century, a place where beauty and romance blend together. easily with the breed. and racism. Kilroy examines the impact of even small differences in skin color.
It's a story that sings well enough to have attracted Tony Award winner (for "Book of Mormon") Larry Hochman to do the orchestration.
"Storyville is a beautiful and captivating theatrical work," Hochman says in a blurb. "I was immediately drawn to the score. … I became totally intrigued. He has an authentic heart and soul.
What makes his work even more remarkable is the fact that Kilroy does not and has never lived in New Orleans. In fact, he was born in Cambridge and spent nearly four decades here on the North Shore, where he runs the Piano Warehouse in Danvers. Additionally, for a period he held a position primarily in New England – playing for the Celtics, Bruins and Red Sox replacing organist John Kiley from 1988 to 1994.
But he has a sincere connection to New Orleans: music. He's a regular at Mardi Gras, often as a jazz drummer.
Currently, Kilroy is trying to find producers willing to put the money, up to $ 25 million, needed to put on his musical, possibly for Off-Broadway. On top of all the work he did to create "Storyville," he spent $ 20,000 of his own money trying to attract funders. Among other things, funds went for Hochman orchestrations and to have three songs recorded and made available to potential investors.
Just as Kilroy's connection to New Orleans was through a detour, his path to music was just as indirect. He remembers the desire to go out with his friends when his parents insisted on taking piano lessons from the age of 5.
Despite this, he admits, he loved the piano. "And if my parents wanted to teach me," he said, "I had to train.
After high school he went to Salem State studying to become a teacher. Before embarking on a career, however, he served in the military, where he was an intelligence officer. It was just before the dark days of the Vietnam War and Kilroy will not speak of his duties. It is important to note that when he put on civilian clothes, the teaching was sort of off the table.
He knew what he wanted to accomplish with his life. And it was something with a rhythm.
He has performed in various groups, started his piano business in 1979, and has traveled, performing in places like New Orleans. "I participated in events all over the country," he says. "I have performed at weddings … and for shows at the community theater level."
He also got married and he and his wife, Rose, raised four children. Fortunately, he said, I have a very understanding wife who supported me.
A friendship with Kiley led him to become the replacement organist of Boston Garden and Fenway Park. When illness struck Kiley, the job became hers. "It was fun work," he says. "I love baseball."
He befriended the late Johnny Pesky of Swampscott – "An amazing guy. I don't think there is a person on earth who didn't like Johnny Pesky.
Eventually, Kilroy would become disillusioned, however, with the addiction to CDs and music aimed at young people, replacing the traditional organ.
"Storyville" is not Kilroy's first attempt at composition. "All my life I have written," he says.
For the show, he wrote 23 songs reflecting the music of the era, the beginnings of the jazz era. It took six years to create. Only a few managed to tackle the music, the lyrics and the book together, Meredith Wilson who wrote "The Music Man" being one.
Kilroy's story is about an 18-year-old girl on her way to Octoroon's ball. A tradition in old New Orleans, the ball was a place where wealthy men could come into contact with beautiful women called octoroons because they claimed one-eighth of African blood.
Their lineage prevented them from marrying into white society, but they would serve well as mistresses. The system was so well established that legal contracts were signed, with houses and servants given to women.
The woman in Kilroy's room, however, as she is sent by her mother to the ball, realizes that virtually nothing in her appearance differs from the white people around her. She begins to wonder why she can't just be white and have all the perks that come with it.
Fans can hear songs from "Storyville" on youtube.com/watch?v=5Z4nlCozFUA.
Kilroy is also running a Kickstarter campaign in an attempt to raise funds to produce his coin. For more information visit: http://www.kickstarter.com/projects/970847997/storyville-the-musical.