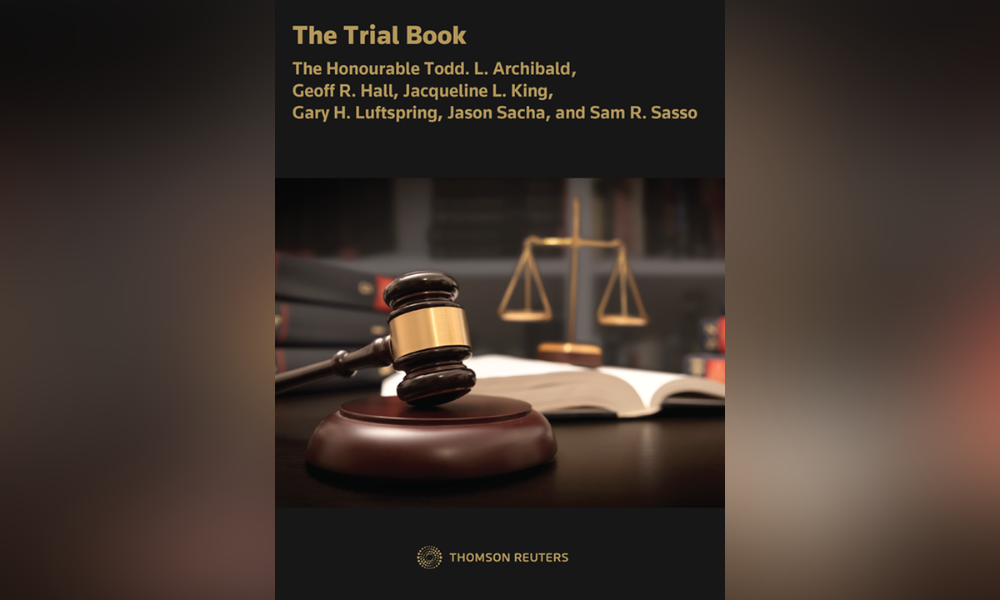 New Trial eBook Includes Videos of Effective Courtroom Presentations
"You're in court and someone says 'this is hearsay'. … We wanted you to also be able to watch and quickly see a demonstration of something, "she says. The trial book, for example, includes a detailed definition and explanation of hearsay, with exceptions, quotes, examples of actual hearsay statements in tabular form, and video demonstrating a hearsay objection.
In addition to King, the book was written by Ontario Superior Court Judge Todd Archibald, trial lawyers Geoff Hall, Gary Luftspring and Sam Sasso, and lawyer Jason Sacha, who filmed the videos. from the courtroom.
The eBook is described as providing "basic principles and current case law in areas such as hearsay, objections, prior inconsistent statements, Browne's Rule v. Dunn, courtroom etiquette, opening / closing statements, examinations in chief, examinations, and the full range of evidence such as admissibility. "
Each topic covered includes a historical analysis outlining the principles on which that topic is governed, practical tips and step-by-step protocols. The book deals with trials (and appeals) at all levels of the courts, King says, and the video presentations provide insight into how successful court proceedings are conducted.
Sasso, who like Luftspring is a partner at Ricketts Harris LLP in Toronto, says that "the combination of a full text on what it takes to do an essay – broken down into a detailed analysis – plus key points for that you can read it in two minutes,… and then the extra videos, and that accessibility "is what makes the product unique.