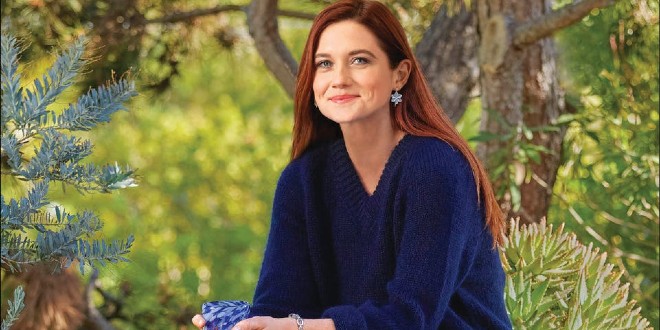 Pre-order Bonnie Wright's book to receive an exclusive preview of the e-book
In an email newsletter, Bonnie Wright, who played Ginny Weasley in the Harry Potter movies, revealed that she will release an e-book preview of her upcoming book Take it easy: concrete steps to take care of yourself and the planet.
I'm so excited to post an ebook preview for those who have already pre-ordered and will pre-order my book, Take it easy: concrete steps to take care of yourself and the planet. Be sure to pre-order before the release date, April 19, to qualify for this exclusive offer!
Buy on Amazon Buy in bookstore
The exclusive e-book preview will be released for those who pre-order Bonnie's book and will contain the contents of each chapter, "including actions, tips and recipes."
The book is available for pre-order now and will be released with two different covers. For those in North America, the cover shows Bonnie sitting on a picnic bench surrounded by trees and plants.
The cover available in Australia, New Zealand and the UK is more minimalist, with a plain white background and a wooden table, which contains what appear to be craft items.
To receive this exclusive e-book, you must first pre-order the book by 11:59 p.m. EDT on April 18. Next, fill out a form on which you will need to enter your receipt number and contact details. There are two different forms depending on where you live: one for those in the US or Canada and another for those in the UK.
Once your information is received, you will receive a link where you can download the preview. To participate, you must be 18 years of age or older. Additionally, for those in the UK, Waterstones will exclusively sell 1,000 signed copies of Bonnie's book, which can be pre-ordered online now.
Are you going to pre-order go slow receive this exciting exclusive preview?
Want more posts like this? MuggleNet is 99% volunteer run and we need your help. With your $1 monthly contribution, you can interact with creators, suggest ideas for future articles, and participate in exclusive giveaways!

Support us on Patreon